EXPERIENCE THE JOY OF TABLE TENNIS
JLTTA is a full time table tennis academy established in the year 2000 at JVPS to impart highest level of Table Tennis coaching. With more than 100 regular players ranging from beginners to National Level, JLTTA is the second home to many of these great potential Table Tennis champions.
JLTTA's success is its unique program to create grass-root level to elite level players with its multi-level coaching system.
"Table Tennis is the only sport with lower chance of injuries and higher gains."
Jan -Ove Waldner, Table Tennis World Champion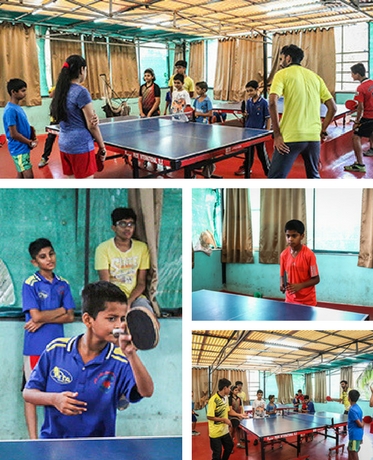 "JLTTA took my game to the next level,JLTTA Rocks!"
"I am with Jayesh Sir since last 5 years and he and the other coaches have played major role in my successes"
"Sir, so I ended my last session of table tennis with Jltta today on March 10,2017.
It was an honour learning to play table tennis under you and such immensely talented coaches. Thank you for taking me under your wing and training me. And most of all thank you sir for your being the mediator for me reconnecting back to this beautiful game.."
"I have been a part of JLTTA since last 6 years. JLTTA's coaches and their unique curriculum has played a major role in improving my game to newer level. Jayesh Lakhani Sir and his team of coaches, helped me improve my pen grip style game and has always been motivating me to participate in various corporate and veteran tournaments. The best thing about JLTTA is their wide spectrum of coaches who are divided across various levels and styles of coaching"